Wilcox Psychological Associates is an independent forensic and clinical psychological practice.
WPA Ltd was founded in 1997 and offers an extensive range of psychological services to a variety of clients. This includes psychological assessments in family proceedings, criminal matters, medical legal disputes and personal injury claims. Assessments may be focal, as with cognitive evaluations, or broader based where risk assessments are needed. They may also be highly comprehensive when, for example, reports are required upon individuals involved in care proceedings, and a full evaluation of affect, intellect, personality functioning, and social adjustment is required. We also offer safeguarding/risk assessments in relation to a range of professionals, including clerics.
WPA Ltd provides counselling and psychological interventions for adults, children and various specific populations, including the intellectually disabled, mentally unwell and those with criminal histories. Treatment approaches employed include behavioural therapy (BT), cognitive behavioural therapy (CBT), eye movement desensitisation processing (EMDR), as well as person centred psychological interventions.
Memberships and Affiliations
WPA Ltd has an established national and international reputation, producing frequent publications and conference presentations, together with extensive involvement in our professional organisation affiliations and memberships. These include;
The British Psychological Society (BPS)
The Health and Care Professions Council (HCPC)
The European Federation of Psychologists Associations (EFPA)
The American Polygraph Association (APA)
The Royal Society of Medicine (RSM)
National Organisation for the Treatment of Abuse (NOTA)
The University of Nottingham
The University of Birmingham
University of Wolverhampton
Coventry University
Nottingham Trent University
The Science Council
Europsy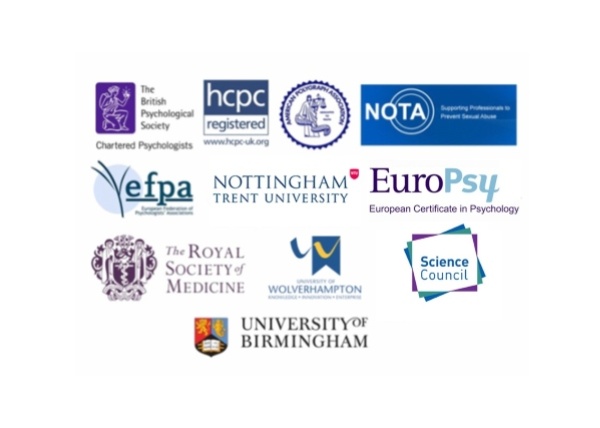 "WPA Ltd is my first point of contact for anyone I come across who requires any psychological intervention. I have engaged the services of Prof Wilcox and his associates for over 20 years. In my experience, I have always found Prof Wilcox to be professional, supportive, caring and his treatments effective. I have personally attended Cognitive Behavioural sessions which have assisted me when I have been challenged and should the need arise, I have no hesitation in returning to gain support" - Sandi Bevan (Managing Director of Woodford Homecare and Support Services)
"The Judge accepted Prof Wilcox's evidence, both written and oral and the court found it very helpful indeed." - March 2018